The AOC Consortium has translated the titles, subtitles, descriptions and metadata of the e-Office 2.0 and Transparency service, but its content, which depends on each entity, obviously has to be translated by the entity itself.
Si vols traduir un contingut ja editat, per exemple en català, per introduir-lo en castellà, hauràs d'accedir en mode edició al´ítem en concret, per exemple, "Competències i funcions" > Edita > pestanya "Traduccions disponibles" > choose the desired language and edit the content.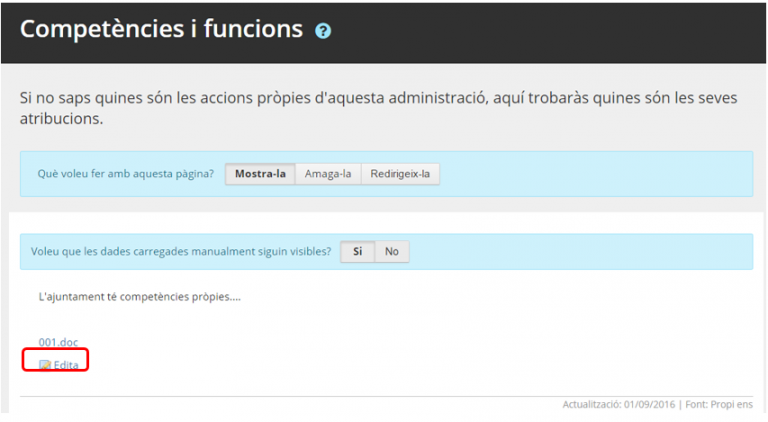 You can see the result from the CAT / ESP tab.