In the event that you have requested the Seu and Transparency service or only Transparency (because you already have your own Seu-e solution), once the registration of the Service has been managed, you will receive an e-mail from 'activation and from here you must follow the following steps:
Step 1: We need your EACAT user manager to access EACAT and assign the "Content Editor" role to the people who will need to edit content in the "Electronic headquarters and transparency" service (For more information you can consult this FAQ: How can I assign permissions of a service to an EACAT user?)
Step 2: You must fill in the manual contents of the e-Site and Transparency or Transparency, in case you have only requested this part. They are those that come defined as [M] in the editing environment.
The Transparency Service is understood as a part of the electronic Headquarters, given that the contents of the transparency space are considered an indissoluble part of an organization's e-headquarters.
If you have your own SEU-e, we recommend that you link the Transparency Space from your Seu-e, either through a link or with a banner, as an immediate solution, but you will need to evaluate the information you have in each of the spaces. In this regard, if you analyze the information, you will see that you probably have duplicate content (information on regulations, elected officials, procedures, etc.). The idea is that you evaluate where it is easier for you to keep this information updated and carry out a process of optimizing it, locating it in only one of the two spaces (e-mail or transparency).
Step 3: Review the automatic contents (these are those that come defined as [A]) and decide if you want:
Publish only automatic contents by default
Publish automatic contents and additionally include manual contents
Disable automatic contents and include manual contents
Step 4: When you have the e-Headquarters and Transparency or Transparency Space (in case you have only requested this part) edited with the correct contents, publish the url we have provided you on your corporate website or e-headquarters , as applicable:
If you have applied for Headquarters and Transparency, you must publish the link on the corporate website (or a banner)
If you have requested Transparency, you must publish the link on your website (or a banner)
The AOC Consortium provides you with some banner models:
Banner Space of Transparency
Two modalities:
Pack of already designed banners (you can choose the one that suits you best): 3 sizes in PNG or SVG and Illustrator file
You can download the banner pack via the image link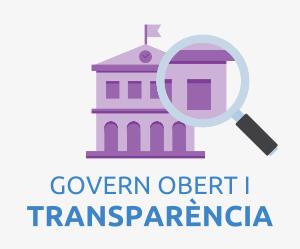 Banner to be personalized: document with Google Drawing
To customize this banner, proceed as follows:
Access the easy link
Sign in with your Google Account
Save a copy of the document (option "File > Save a copy of the document")
Access the generated copy
Set display to 100% ("View" option)
Edit it with Google Drawing:

Banner size (option "File > Configure page")
Background color (right click > Background)
Image color (select image > image options -top margin-)
Text (select text > text options -top margin-)
Typography and text color (select text > text options -top margin-)

Save your changes
Download the banner as a PNG or SVG or embed the code on the web page you want ("File > Publish on the web" option)
Banner Seu 2.0
Two modalities:
Pack of already designed banners (you can choose the one that suits you best): 3 sizes in PNG or SVG and Illustrator file
You can download the banner pack via the image link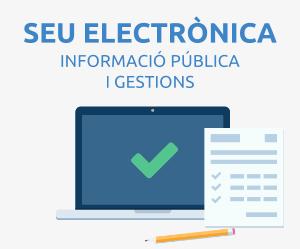 Banner to be personalized: document with Google Drawing
To customize this banner, proceed as follows:
Access the easy link
Sign in with your Google Account
Save a copy of the document (option "File > Save a copy of the document")
Access the generated copy
Set display to 100% ("View" option)
Edit it with Google Drawing:

Banner size (option "File > Configure page")
Background color (right click > Background)
Image color (select image > image options -top margin-)
Text (select text > text options -top margin-)
Typography and text color (select text > text options -top margin-)

Save your changes
Download the banner as a PNG or SVG or embed the code on the web page you want ("File > Publish on the web" option)
To find out how Google Drawing works, you can consult the following link: https://support.google.com/docs/answer/177123?hl=en